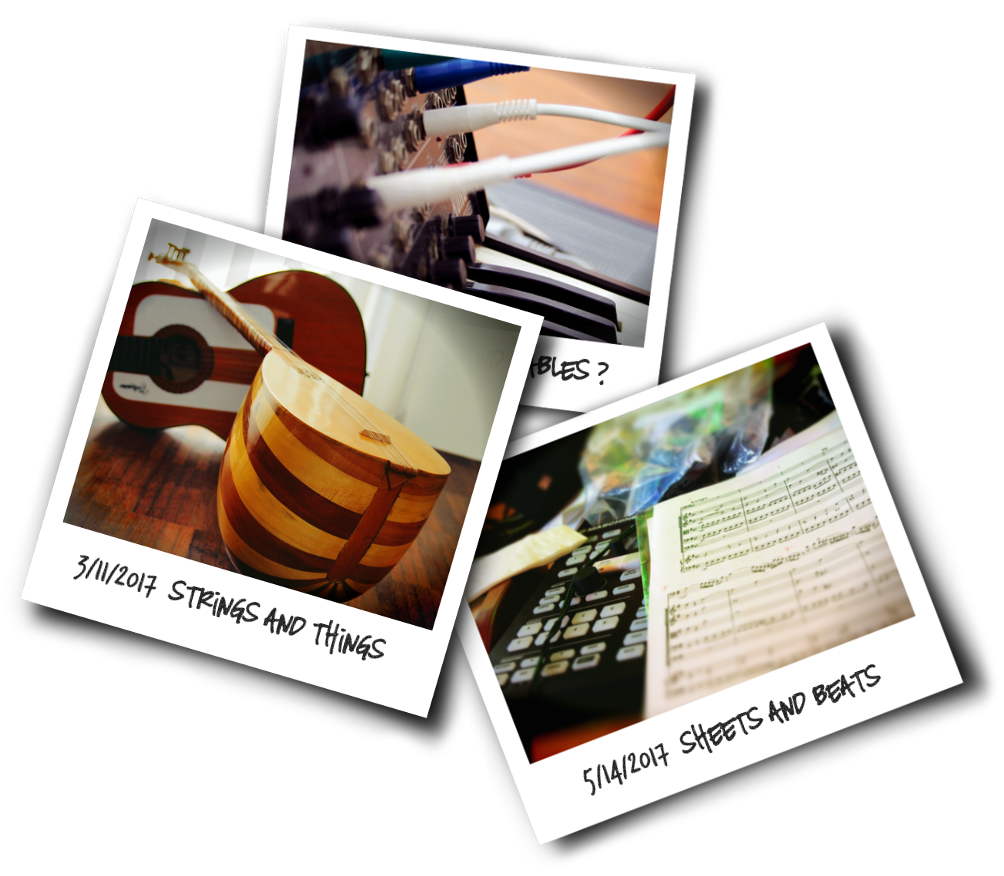 What we do
We're writing, recording, mixing and producing film scores. Our 'boutique' handmade and highly emotional approach to scoring is based both on a deep understanding of the project's specifics and a faithful communication and cooperation with the film's director/producer. Each project is different and unique. That's why we're committed to go beyond the beaten path in order to provide whatever is required musically, allowing ourselves to totally indulge in the project. Based in Berlin and Vienna we rely on our premises and resources to handle projects of various kinds and sizes. Although open for a variety of genres and musical styles our more recent work leans towards artistically ambitious, leftfield biopics, animated films, fine art films and fiction feature films.
Who we are
Born 1969 Roland has a long standing background in music. He learned piano and flute from age 5 and thought himself guitar later on. After playing in a number of bands he started his musical career in the mid-nineties releasing numerous records in electronic genres such as techno, downtempo or nu-jazz. Besides working a recording artist under various aliases he was also producing and remixing other artists. To this day Roland has released more than 70 EP's, albums, singles as an artist, producer, writer or co-writer, his songs being licensed to over 100 compilation albums worldwide. In the early 2000s Roland started writing for film, TV and video games. His 2001 debut film work, the German animated film 'Das Rad / Rocks' was nominated in 'best animated short' category at the 75th Academy Awards (Oscar) in 2002.
Heiko is an expert sound engineer and composer. Born 1974 in Koblenz, Germany he grew up in Berlin where he resides to date. After learning piano in grammar school he extended his skills by going about synthesizers, sequencers and sound engineering. 1994 Heiko began studying communication science with a focus in sound engineering, psychoacoustics and surround sound. Along the way he started building his own studio and accepting music production assignments with DJ's and producers tied to the Berlin club scene. By completing his degree 2002 he already had a host of successful productions and mix projects under his belt. Clients include Chillifunk Records UK, Liquid Sound Lounge US, ROI Records/Universal Music Germany or Flamingo Discos on Spain. He continued working all around the place for the likes of Shaggy, Chaka Khan, Kim Sanders, Bro'Sis, Warren Suicide, B-Phreak or Aromabar. More and more Heiko began working as a composer for other artists, TV, image films and commercials.
Our credo
We love experimenting! When devising a score we might blend different genres and production techniques, avoiding musical clichés wherever we can (… at times even turning those clichés upside down if need be). Depending on what the projects asks for we like to combine acoustic and electronic, digital and analogue, close and wide, bright and dark. In this way, we're aiming at developing a specific 'signature' sound for each project.
Having mastered all required technical and organizational skills within the production process, relying on a vast roster of distinguished artists and instrumentalists allows us to fully focus on the most important thing: the film, the music, the emotion it creates and how it impacts the perception of the scene under consideration. Let the magic happen!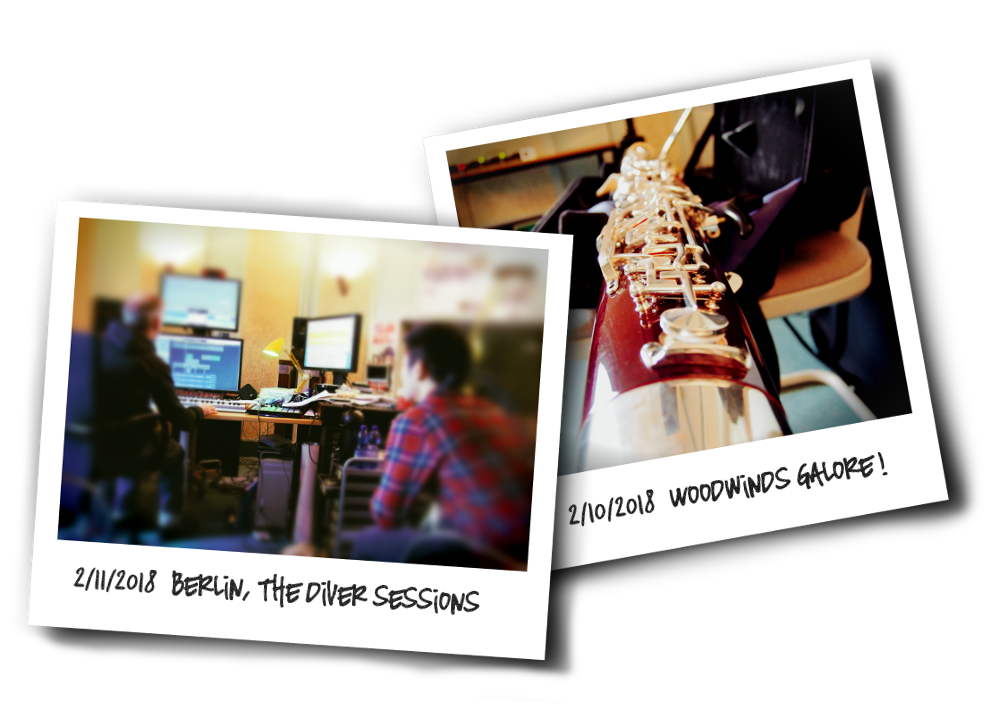 Now ...
We're currently working on the score for Günter Schwaiger's dramatic feature film 'Der Taucher / The Diver' starring Franziska Weisz and Alex Brendemühl (Mosolov-P, Spain and Extra Film, Austria)
... and then
Der Taucher (2019) Thriller / Drama, directed by Günter Schwaiger (Schwaiger Film Produktion)
Devout (2017) documentary film, directed by James Higginson (avonbiehl / James Higginson)
Superwoman (2014) Animation / docufiction, directed by Barbara Casapar (Lotus film / fragile features, Austria)
Willful Blindness (2011) fine Art film, directed by James Higginson (avonbiehl / James Higginson)
Who's Afraid of Kathy Acker? (2008) docufiction, directed by Barbara Casapar (Cameo Film / Fischer Film / Fragile Features )
Das Rad / Rocks (2001) animated short film, directed by Chris Stenner, Arvid Uibel and Heidi Wittlinger (Filmakademie Baden-Württemberg)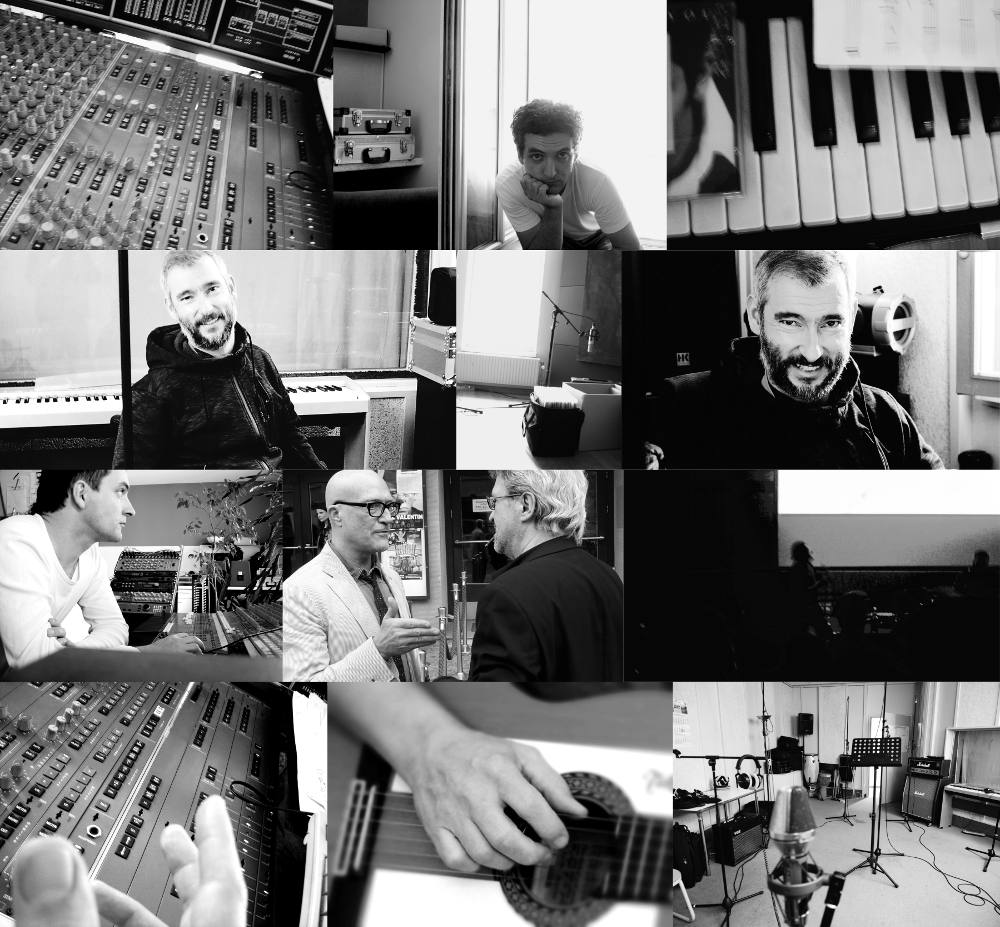 Showreel section
Here are some examples of our work. Enjoy!